Emerge Shake! Top 10
Aug 24, 2023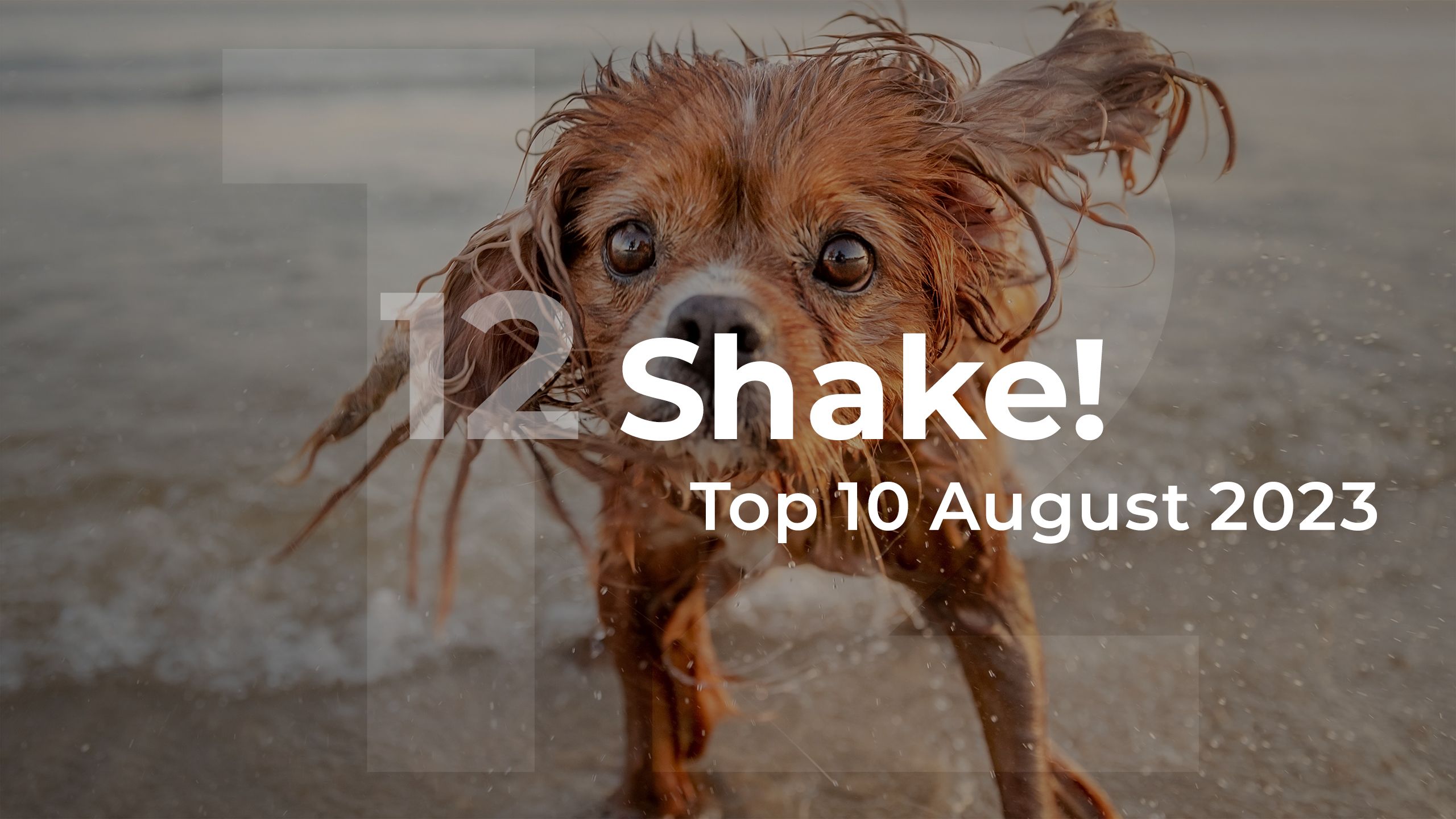 We've made it to the final challenge of Emerge, Shake!
Shaking off water is a distinctly animal thing to do, and also a behaviour that can look super cool when captured in a photo. Water droplets flying, drool strings extending from flapping lips, ears askew and rolling eyes - capturing a dog mid-shake is the ultimate in freezing a moment in time.
Our top 10 images for this 12th Emerge challenge are incredible, so congratulations to all our photographers.
We'll be back in a few days to show you all the overall winners of Emerge 2023! Until then, enjoy these fabulous shots.
Charlotte & Craig 🐶 📸 ✨
Chantal Levesque | Chantal Levesque Photo
The monochromatic urban backdrop really allows the dog to stand out here, the movement is fantastic and the tail balances the ears and it all has such a great sense of movement.
Christel Wellens | Fotografie Christel Wellens
This is all about that crazy drool, it's been cropped very intentionally to emphasise it and for the Shake! challenge, it's the perfect slobbery celebration!
Courtney Bryson | CM Bryson Photography
This dog looks like it's coming out of the shake with its face clear of water! well composed, and with great natural light. The colour palette is also excellent.
Jenny Stokes | Smooches and Pooches Photography
What a great shake! The movement in the droplets, the perfectly sharp eye and the warm evening light make this an image full of colour and impact.
Lindsay Baca | Sit Stay Pet Photography
If there was ever a shake image that was epic, this is it! The location is stunning and perfectly frames the dog and allows the water droplets to be more visible against the dark area of the mountain.
Magda Szklarska | Your Best Furiend Photography
There's a real sense of magic in the light and soft warm colours in this shot. The shake is captured perfectly and the little kick of sand is perfection!
Megan Purtell | Megan Purtell Photography
We love how this dog is framing itself, the black face against the white fur! perfect motion, beautiful light, just what the Shake! challenge requires!
Nancy Paynter
This is beautifully captured and the circular motion of the water droplets glistening in the light makes it feel as if this dog is the centre of its own galaxy.
Nicole Hrustyk | Pawtraits by Nicole
A dark and impactful image, the drool string, the different-sized bokeh droplets and the point in the motion with the dog's dark ears framing the face and accentuating the motion. There's a lot to explore and enjoy about this image.
Tiffany Wilson | Tiffany Wilson Pet Photography
Is this a magical bubble shaking dog? We like to think so! The fun whimsical nature of this works so perfectly with the light airy colours and backlight.
Emerge is the second series in our Unleashed Challenge courses and is made up of 12 challenges over 6 months. It's open to anyone who has completed our first course in the series, Embark.
So much more than just a challenge, the Unleashed Challenges are an invaluable educational resource that will help you build up a go-to list of shots to help create variety in your work. Designed for anyone to be able to complete whether you just want to photograph your own dog or you are a professional pet photographer.
If you'd like to know more head over here to register your interest and we'll send you all the details when enrolment for Embark next opens in April 2024.
Start your pet photography journey with 100 free daily tips!
That's over 3 months worth of daily tips covering topics like working with light, obtaining expression, camera settings, shooting action, composition, using the location, dog handling tricks – and so much more. Delivered direct to your inbox so you can read and absorb straight away (no homework required).
We hate SPAM. We will never sell your information, for any reason.