Emerge Mirror Image Top 10
Jul 13, 2023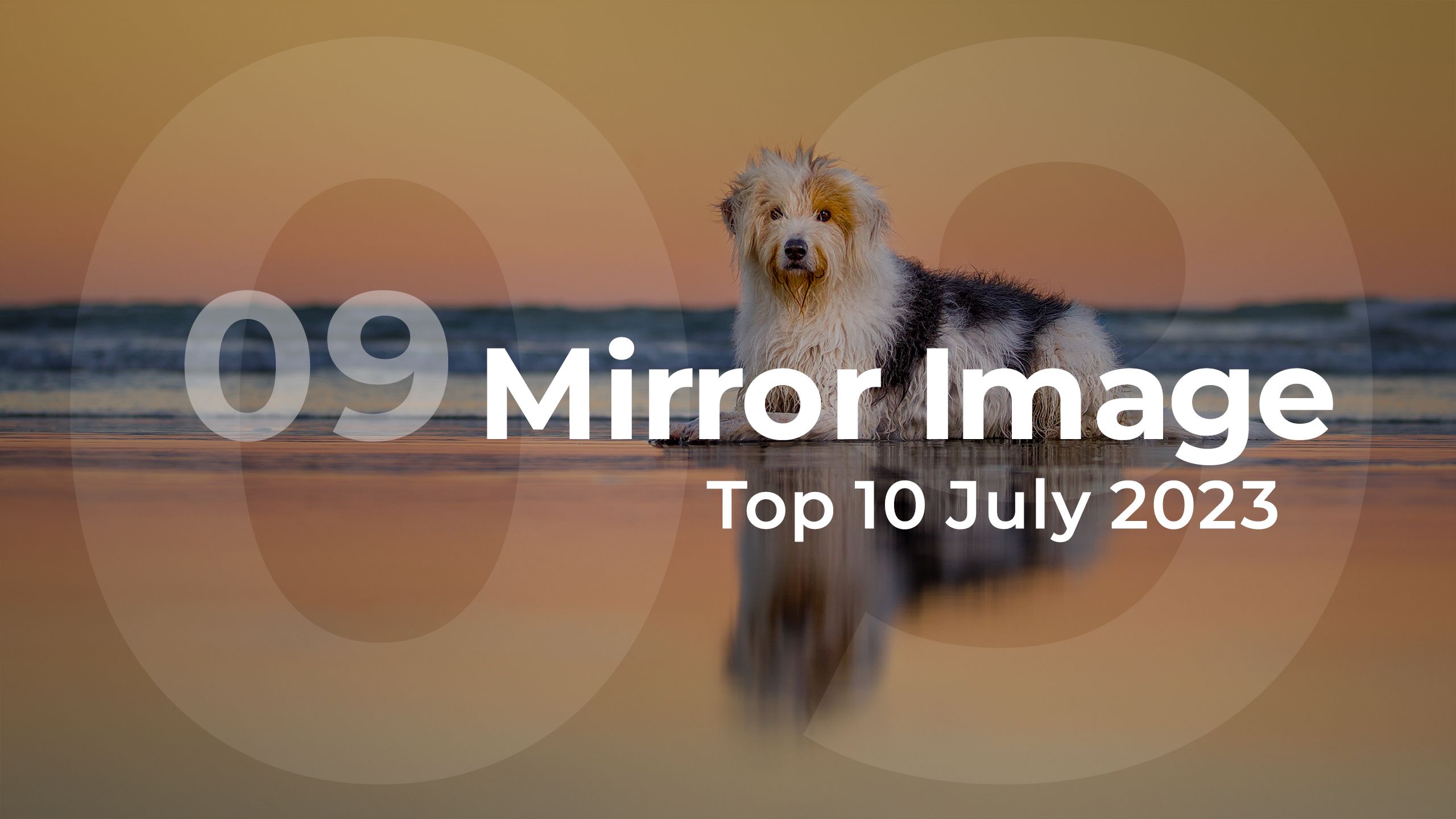 Capturing an image with a full reflection is so much fun to do. You can use a mirror image in so many ways that enhance an image and add a little touch of magic to them. They can add symmetry and balance to a composition and they can even be used to trick our eyes. Whether reflections are a sharp mirror image of their real life counterpart or a softer, ethereal representation that loosely resembles the shape and colour, reflections rock!
For the Mirror Image challenge, we asked out Emerge challengers to go out and shot reflections and WOW, did we see some incredible submissions.
Here, in no particular order are our top 10 images from this challenge. Well done to the photographers who created this beautiful work.
Charlotte & Craig 🐶 📸 ✨
Chantal Levesque | Chantal Levesque Photo
A striking image, fantastically composed and full of personality and interest.
Christel Wellens | Fotografie Christel Wellens
The interaction with the water and reflection here is what we loved most. The location is busy but not at all distracting and gives the image a great sense of place.
Heidi Adler | Heidi Adler Photography
What a wonderful reflection with lots of detail. But not so much that it distracts from reality. There are some lovely tones and textures through this too.
Lindsay Baca | Sit Stay Pet Photography
There's a lovely depth and layering in this image, using full sun has worked really well and the reflection looks great.
Nancy Paynter
Complimentary colour harmony, beautiful light and location, and the reflection gives the image great balance and added interest.
Pauliina Saarinen | Pauliina Saarinen Photography
Great timing, the point in the stride being stretched out to fill the space more works well and the reflection is distorted so it almost looks like it has wings.
Pine McCabe | Pine and Eclipse Photography
Beautifully crafted image with heaps of impact. The mirror image adds interest in a misty and mysterious landscape.
Sandra McCarthy | Sandra McCarthy Photography
Wonderful tonality, great use of framing and a lovely contemplative expression on the subject.
Suzanne Demaree | Suzanne Demaree Photographer
This is quite a unique perspective and the way the reflected image fades into the background detail at the top is really fantastic.
Yvonne Van Leeuwen | Animal Design Fotografie
What a fun and quirky reflection. It brings a smile to the viewer's face. The dog and its reflection form a strong triangular shape which brings the eye tight to the dog's head.
Emerge is the second series in our Unleashed Challenge courses and is made up of 12 challenges over 6 months. It's open to anyone who has completed our first course in the series, Embark.
So much more than just a challenge, the Unleashed Challenges are an invaluable educational resource that will help you build up a go-to list of shots to help create variety in your work. Designed for anyone to be able to complete whether you just want to photograph your own dog or you are a professional pet photographer.
If you'd like to know more head over here to register your interest and we'll send you all the details when enrolment for Embark next opens in April 2024.
Start your pet photography journey with 100 free daily tips!
That's over 3 months worth of daily tips covering topics like working with light, obtaining expression, camera settings, shooting action, composition, using the location, dog handling tricks – and so much more. Delivered direct to your inbox so you can read and absorb straight away (no homework required).
We hate SPAM. We will never sell your information, for any reason.