Emerge Bokehlicious Top 10
Aug 10, 2023
How we love a background brimming with colourful, sparkly bokeh! These bubbles of light create a beautiful effect and add interest and life to a soft, out of focus background.
Bokeh stems from a Japanese word translating to 'blur', and refers to the aesthetic quality of the out-of-focus or blurry area of a photo, often in the background, but also possible in the foreground. Out-of-focus pinpoints of light, or specular highlights in the background, create the most obvious bokeh, as they are converted into well-defined, bright circles of light.
This is the penultimate challenge in Emerge and we are here to celebrate all that delicious sparkly light.
Here, in no particular order are our top 10 images from this challenge. Well done to the photographers who created this beautiful work showcasing the bond between these best buddies.
Charlotte & Craig 🐶 📸 ✨
Chantal Levesque | Chantal Levesque Photo
Beautiful colour harmony, the heat tilt is lovely and the background of city bokeh behind is well defined and evenly spaced.
Courtney Bryson | CM Bryson Photography
This is so textural, you just want to reach in and touch that fur. The bokeh is well defined and placed well, there's a subtle element of framing and a soft leading line that really works and lead you to the subject.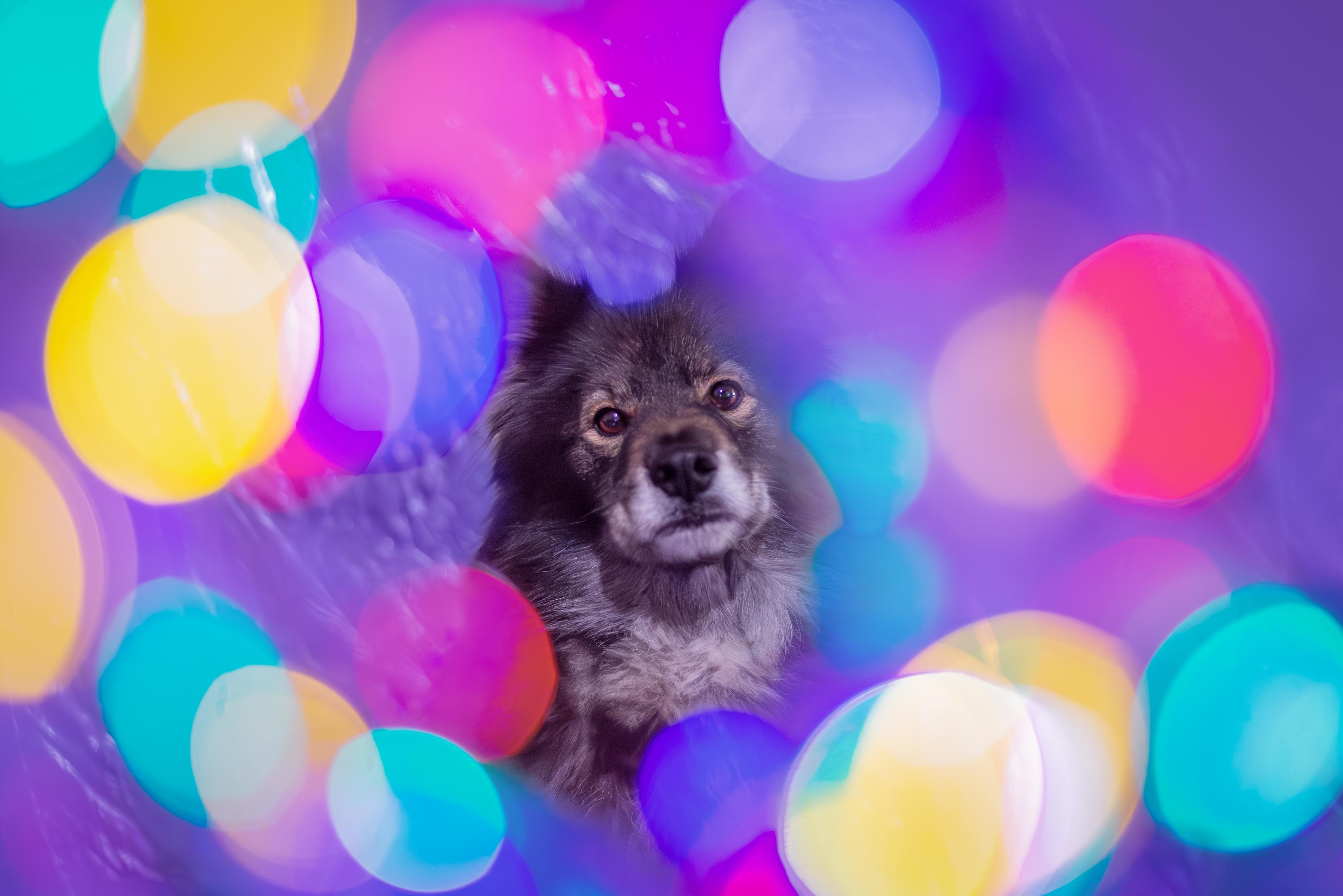 Helen Green | Helen Green Photography
Bright, colourful and the bokeh is glorious! The dog's serious expression adds a sense of humour amongst so much whimsical coloured balls of light.
Hope Kuo
What a magical, sparkly location. Lots of depth and the bokeh created by the wet grass is wonderful and has a single diffracted rainbow bokeh! The deadpan expression is a wonderful juxtaposition with all the light and sparkle.
Jillian Turner | Gone To The Dogs Photography
There's a fantastic split complementary colour harmony at play in their image, great use of negative space, really lovely expression and the coloured bokeh is glorious!
Lindsay Baca | Sit Stay Pet Photography
There is so much colour in this image and the bokeh has almost a sense of motion about it which make for a dynamic result. The foreground bokeh adds lovely depth and the dog's expression is great!
Magda Szklarska | Your Best Furiend Photography
What a joyous image, the dog is captured so sharply and at a great point in the stride, the expression and the warm vibrant colours and bubbles of bokeh also add to the joyous mood.
Nancy Paynter
This is a fantastic use of negative space, shot intentionally and the posing and angle of the is perfect. Of course, the bokeh looks great and is well-defined throughout the background too.
Pauliina Saarinen | Pauliina Saarinen Photography
My goodness, there is SO MUCH bokeh in this image, and yet the dog is still the image's focus. The low angle really pulls you into the image for an immersive (almost literally) viewing experience.
Tiffany Wilson | Tiffany Wilson Pet Photography
What a great location to find colourful Bokeh. The angle has been expertly used to maximize sparkle, the dog is really sharp and edited perfectly.
Emerge is the second series in our Unleashed Challenge courses and is made up of 12 challenges over 6 months. It's open to anyone who has completed our first course in the series, Embark.
So much more than just a challenge, the Unleashed Challenges are an invaluable educational resource that will help you build up a go-to list of shots to help create variety in your work. Designed for anyone to be able to complete whether you just want to photograph your own dog or you are a professional pet photographer.
If you'd like to know more head over here to register your interest and we'll send you all the details when enrolment for Embark next opens in April 2024.
Start your pet photography journey with 100 free daily tips!
That's over 3 months worth of daily tips covering topics like working with light, obtaining expression, camera settings, shooting action, composition, using the location, dog handling tricks – and so much more. Delivered direct to your inbox so you can read and absorb straight away (no homework required).
We hate SPAM. We will never sell your information, for any reason.